Professor David Amor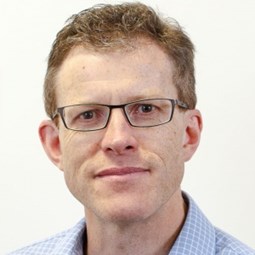 Professor David Amor is a consultant clinical geneticist and clinician scientist with a research focus on human genetics, and a Galli Chair in Developmental Medicine at the University of Melbourne. He is also a Research Group Leader of Neurodisability & Rehabilitation at the Murdoch Children's Research Institute (MCRI).
David completed RACP training in paediatrics and clinical genetics in 2000 before undertaking PhD studies in chromosome biology completed in 2004. Since 2005, he has worked as a consultant clinical geneticist at the Victorian Clinical Genetics Service (VCGS) which provides clinical and laboratory genetic services across Victoria, Tasmania and the Northern Territory. From 2009-2016, Professor Amor was the Director of VCGS where he led the implementation for the first next generation sequencing test to receive NATA certification and as a flagship leader for Melbourne and Australian Genomic Health Alliances which has been at the forefront of generating evidence for the utility of genomic testing and economic analysis that has provided evidence for Medicare rebate for childhood syndromes and intellectual disability.
He is an international leader in gene discovery and the translation of new genetic testing technologies into clinical use. David established the Accelerated Gene Identification Program at MCRI, a 'one-stop shop' for neurodevelopmental gene discovery and clinical research. Since establishment, he has identified 33 causal genes for genetic disorders, and delineated new pathways to disease, including speech disorders. The research has transformed diagnostics, returning genetic results to >1500 individuals.
David contributes his clinical genetic phenotyping and provides clinical genetic diagnoses. He is Co-Director (with Prof Angela Morgan) of a world-first speech genomics clinic at the Royal Children's Hospital in Melbourne established in 2020.
Discover more about Professor David Amor
Proudly in partnership with