Speech Apraxia and Genetics Clinic
Our clinic is run through the Royal Children's Hospital twice a month on a Friday afternoon (or via Telehealth for Australian children). The clinic provides a speech diagnostic assessment for children over 3 years of age with severe speech disorder where childhood apraxia of speech, or other diagnoses such as dysarthria, are suspected. This includes assessment to confirm or rule out childhood apraxia of speech. The clinic involves a one-hour speech assessment. We generate a report including the child's diagnosis and brief treatment recommendations. Our clinic does not provide treatment but works with the child's treating therapist on a treatment plan. Our clinic also includes a one-hour paediatric genetic assessment. For children who are eligible for genetic testing, we begin with a chromosomal microarray which detects small extra or missing sections of chromosome material. If no changes are found, the next step is whole exome sequencing, which looks at hundreds of genes that may be associated with neurodevelopmental conditions including speech disorders.
For more information on the clinic, please see our clinic
flyer.
For more information and referrals you can email our clinic email at speechclinic@mcri.edu.au.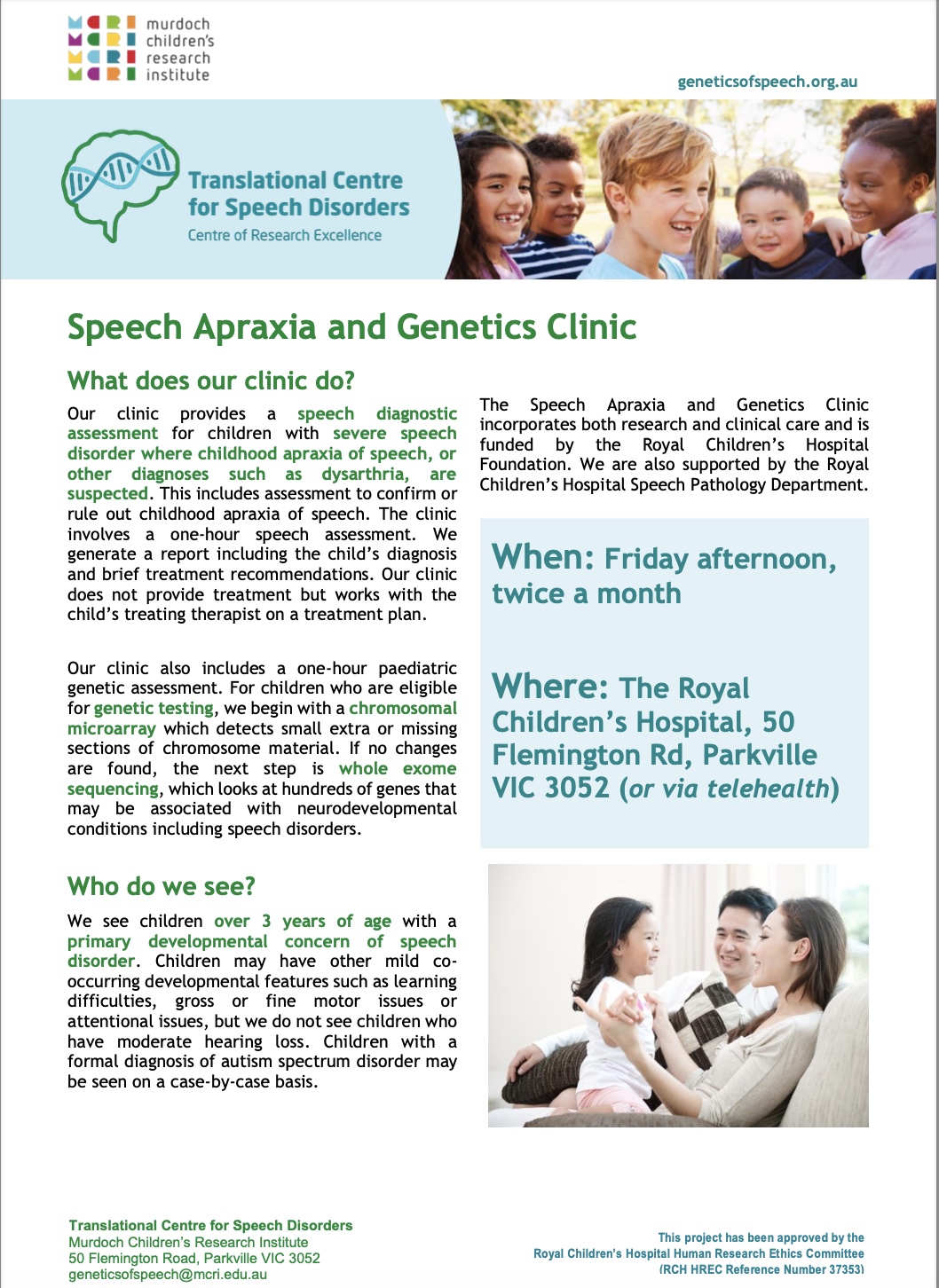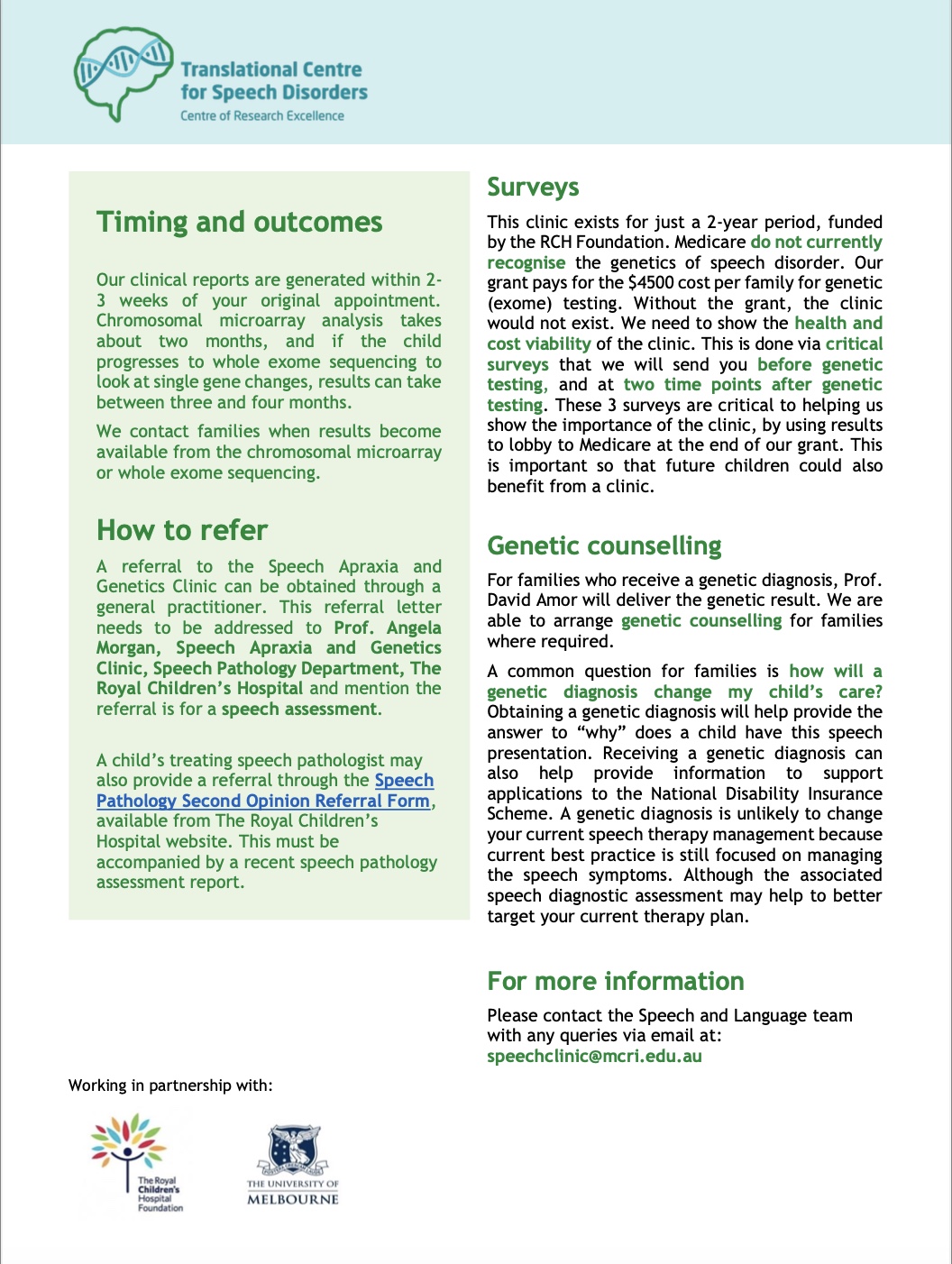 Proudly in partnership with